---
MISSION STATEMENT
1. Aims or Mission of the Network
To develop, nurture and support an effective organisation that:
I. Supports women experiencing postnatal depression in a confidential and caring environment
II. Supports families and whanua, liaises with health professionals who have contact with women experiencing postnatal depression
III. Encourages society to change its attitudes towards and become more understanding of women experiencing postnatal depression
2. Philosophy
The Post Natal Depression Support Network believes:
I. That women who have experienced PND can be appropriately supported through their experience
II. That PND must be recognised and discussed, and that information on PND should be made available to women during pregnancy
III. That PND has a variety of causes and requires a variety of responses
IV. That increased confidence and self-esteem enhances recovery from PND and we must work with clients in a way that facilitates this
V. That we must work to make the client independent of us and that our motivation in supporting women is out of concern for her well-being. We must avoid developing a codependent relationship.
Clients' autonomy and ongoing health and well-being are the prime motivation of the PND Network.
---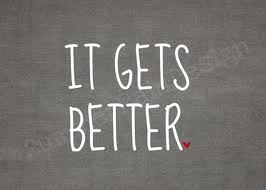 Since having your baby do you feel:
You lack emotion or can't stop crying?
It is difficult to love or bond with your baby?
You don't enjoy life anymore?
Extreme emotion eg mood swings, irritability, anxiety, panic attacks, anger?
Exhausted yet unable to sleep or sleeping too much?
Unable to cope?
You have lost your identity or confidence?
Between 15 and 20% of women will experience PND, which can occur at anytime during the first year after birth. It can happen after any pregnancy and has physical, emotional and psychological symptoms. PND can vary in severity and symptoms, although there are some common symptoms that may be experienced. It can be hard to tell what is PND and what is exhaustion.
Even if you are not sure whether it is PND contact us to find out more… we are happy to chat on the phone, by email or through our Facebook page.
If you would like to use our service, we will work with you to decide what service will best suit you and your family/whanau.
Our services are FREE and CONFIDENTIAL.